Tampa Basketball Trainer Background
Tampa Basketball Trainer Kyle Ohman played the game at a high level while playing Division 1 basketball at Liberty University followed by pro stints here in America and abroad.  He is the founder of the online basketball training company http://www.basketballhq.com/.   Kyle has trained thousands of players in his time at basketball camps across the globe and in his video training.
Tampa Basketball Trainer Philosophy
Add new tools to your game.  Refine tools that are already strong to the point they are expert.  Address weaknesses and always work on footwork, aggression and balance.  We have thousands of drills we teach but we teach to your strengths and help you overcome your weaknesses to become the player your dream of.
Getting Started With Your New Tampa Basketball Trainer
You may call Kyle Ohman at 309.363.8705 or go to his websites http://tampayouthbasketball.com/ or http://tampabasketballtrainer.com/ for more info.  Kyle would be honored to serve as your expert Tampa basketball trainer.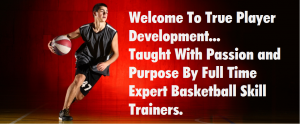 You may also have interest in:
http://austinbasketballtrainer.com/