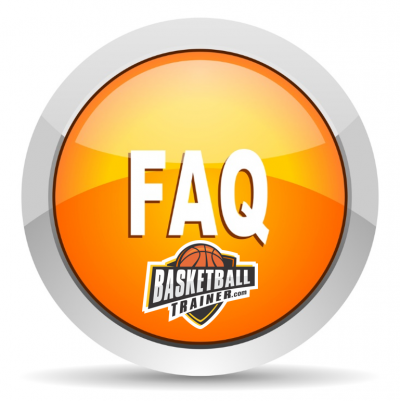 Basketball Training Frequently Asked Questions
There are a lot of questions out there about basketball training, so I decided to take some time out to answer some common ones. Hopefully this will clear up some misconceptions and give you a clearer picture about professional basketball training.
Q: Is my son or daughter good enough for basketball training?
A: Yes. Basketball training is not only for the elite. There are certain trainers that cater to elite players, but that is by no means the case for all trainers. You can find a basketball trainer to work with your son or daughter no matter his or her skill level. Basketball training is designed to build fundamental skills as well as advanced ones, so training is beneficial for beginner or limited players as well as advanced or experienced players. If your son or daughter is a new or limited player, that is no problem.
 Q: Are basketball training sessions any different than team practices?
A: Yes. Team practices primarily focus on developing team execution and chemistry, while basketball training sessions focus on individual player growth and development. Basketball training can supplement team practices, as your young player becoming a better individual player helps him to be more of an asset to his team. When you take your young player to a basketball training session, he is given personalized attention that is designed to help him maximize his individual basketball potential.
Q: Is basketball training expensive?
A: The price of basketball training depends on the trainer, but quality basketball training is a professional service. That being the case, when you are working with a good trainer the price of training should not outweigh the delivered benefit. In relative terms, the cost of basketball training is less than the cost associated with AAU basketball when measured over the same length of time.
 Q: Why should my son or daughter attend basketball training?
A: Well, there are a lot of reasons I can give. But in general, if your son or daughter is playing organized basketball, basketball training can enhance that experience by helping him or her develop into a better player. They might end up with a cool story like this.
 Q: What makes somebody qualified to be a professional basketball trainer?
A: A good basketball trainer will possess certain must-have qualities. But in addition to those, YOU have the power to qualify the basketball trainer that will train your son or daughter by checking out the provided playing and coaching resume, and checking training references. The power is in your hand to determine who the best basketball trainer is for your young player.
Q: Can a trainer make my son or daughter good enough to…?
A: A basketball trainer's job is to develop players to the best of his ability. There are certain qualities a trainer must have, as well as certain qualities a trainee must bring to the table, to get the most out of player development training. A trainer should not be guaranteeing lofty results for your player sight unseen. Any trainer doing so may not be able to deliver on these promises. After a proper evaluation and a buy-in from the trainee to the training process, a good trainer may be able to answer this question more specifically.
I hope this has cleared up some of the misinformation out there about basketball training and basketball trainers. To learn more, and to possibly get the ball rolling with a trainer today, let us help you find a good trainer in your area. Thanks!